LAX Registration
Registration Opens 2/1/2018
Upcoming Dates:

Practices begin March 12, 2018

First Contest is March 21st, 2018





Connect with us!

:
Get text message updates
---
Did you forget to sign up for text updates? Never miss a game again, weather cancellations, or get any last minute changes before it's too late.
Sounds good right? Just sign up & verify your phone number in two easy steps.
Get started now
t
weets by okemoslax
REGISTRATION  FOR 2018 SPRING SEASON OPENS UP ON 
FEBRUARY 1, 2018
---
CHECK OUT...
The training page for up to date off season training options available before the season starts.
---
Concession Volunteers Needed for Winter Sports!!
Please help OAB keep our concessions open for all of our sports.  They are running very short on volunteers for all winter sports.  Please click on the link below and choose a date and time that works for you.  OAB hopes to have concessions open for all home basketball games, but cannot do that without your help!
When you sign up it's important that you put down Okemos Lacrosse as the team you are supporting.  This will allow us to receive a larger percentage of receipts at the end of the season to help fund our club!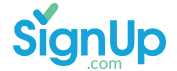 ---
Attention Parents

Please help raise funds for the Okemos Lacrosse Club by volunteering to work concessions through the Okemos Boosters and signing up for the Kroger Community Rewards program.  
This fall we raised $373.84 between boys lacrosse and girls lacrosse parents who volunteered at the concession stand for football, soccer and volleyball.  The new winter schedule will be coming up soon and we will send it out via email.

Through our Kroger Community Rewards Program we have raised another $300 by simply shopping at Kroger.  If you have not linked your Rewards card to Okemos Lacrosse, please go to our Fundraiser page for details,  It only takes 5-10 minutes to do!