FUNDRAISER OPPORTUNITY FOR OUR CLUB!!!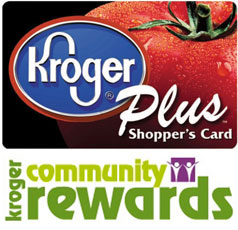 Kroger is committed to helping our communities grow and prosper. Through Kroger Community Rewards, we can raise money for the Okemos Lacrosse Club by simply shopping at Kroger and swiping your Plus Card! Kroger's Community Rewards program will donate a percentage of your purchases back to our club when you shop at Kroger and use your Plus Card.  It is that simple and it takes less than 5 minutes to link your Plus Card to our club if you have an on-line account already (10 minutes if you don't). Enroll your card before you make your next grocery trip and help our club raise money!!!  This year we were able to reduce registration fees through your efforts with the Mulch Sale and purchasing Okemos LAX products!   
Enroll now for the Kroger Community Rewards Program. Here's how:

 Simply register online at krogercommunityrewards.com
1. Be sure to have your Kroger Plus card handy and register your card with your organization after you sign up.
2. If you do not have a Kroger Plus card, please pick one up at the customer service desk at any Kroger.3. Click on Sign In/Register
4. Click on My Account and use your email address and password to proceed to the next step.

5. Click on Edit Kroger Community Rewards information and input your Kroger Plus card number.
6. Update or confirm your information.
7. Enter our NPO number(39194) or Okemos Lacrosse Club, select organization from list and click on confirm.
8. To verify you are enrolled correctly, you will see your Okemos Lacrosse Club on the right side of your information page.
REMEMBER, purchases will not count for your group until after your member(s) register their card(s). Do you use your phone number at the register?  Call 877-576-7587 to get your Kroger Plus card number.  Members must swipe their registered Kroger Plus card or use the phone number that is related to their registered Kroger Plus card when shopping for each purchase to count.